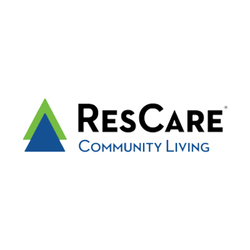 Direct Support Professional/Caregiver
Sorry, this job has expired.
Colton, CA
Direct Support Professionals/Caregivers
for San Bernardino, CA and Riverside, CA locations

Join a team of passionate and caring people who make a difference in people's lives. We are now hiring for Direct Support Professionals (DSPs) to provide direct care to those with intellectual and developmental disabilities. No experience is needed!

Our DSPs are the STARS of our organization who provide caregiving to the people we support. This may be in a group home, home-like setting.

We offer:
• Comprehensive benefits package to full-time employees that includes Medical, Dental, and Vision Insurance
• Paid time off and paid holidays
• Disability Insurance
• Life Insurance
• Tuition reimbursement
• Opportunity to participate in the 401(k) retirement savings plan to all employees age 21+
• PayOUT program that allows employees to set their own pay day
• Daily pay Available

Are you driven to serve and help others in your community? Caregivers and Direct Support Professionals (DSP) are the heart of our company with their compassion, dependability, and care. If you want to make an impact by helping people live their best life, read more below and apply today!

Click "Apply now"
High school degree/GED required (in most cases)
18 years of age or older
Valid driver's license (in most cases)
Must maintain state regulatory certifications, as required by state/program requirements
Ability to work in a group home, home-like settings
Ability to communicate (verbally and written) with all levels of personnel, internal and external to the company
Ability to handle physical aspects of job, including bending, stooping, lifting, pushing, pulling, reaching, and walking for periods of time

Essential Responsibilities/Job Duties:
Performing personal care tasks, including assistance with basic personal hygiene and grooming, feeding, and ambulation, medical monitoring, and health care related tasks.
Fostering positive relationships between individuals served and their housemates
Ensuring client safety and maintaining a safe environment
Assisting with toileting, including bedpans, urinals, and commode chairs
Reminding/assisting client with self-administration of medications (with proper training)
Encouraging self-help activities
Reporting changes in client's condition or family situation to the office
Documenting services provided
Performing home management functions such as light housekeeping, laundry, bed making, and cleaning
Planning meals, shopping for groceries, preparing and serving food/meals, feeding and clean-up
Accompanying client to scheduled appointments
Transporting clients or running errands for clients
Other duties as assigned
1st, 2nd, 3rd shifts available with Two Required 12-hour shifts every other weekend
7068227